[Book Review] The Beast's Heart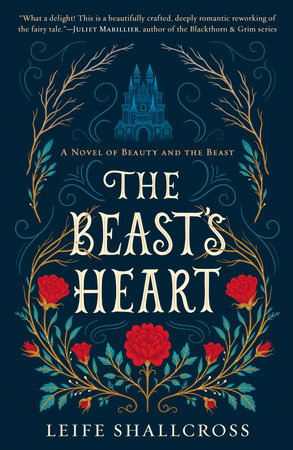 The Beast's Heart / Leife Shallcross
"A tale as old as time" probably is going through your head right now. I don't blame you.

Shallcross gives us a familiar fairy tale with the point of view switched, the tale of the titular Beast and his journey towards redemption.
In the glut of the YA/New Adult market for ever steamier fairy tale retellings, this romance is shockingly, and if I'm being honest, refreshingly, chaste. Don't get me wrong, I love a good steamy read, but at the same time they were starting to feel a bit too formulaic. So, that was nice.
I definitely enjoy the reversed point of view, and the showcase of the Beast's struggle to regain and retain his humanity. The growth of Isabeau's sisters is perhaps my favorite part, seeing the much sidelined siblings shine as people and the place they take as family in the entire narrative.
Detracting from everything, the story feels almost too... convenient? The curse itself was levied not because of an act of cruelty, but because he didn't allow himself to love out of fear of becoming a monster. Something, something, compound trauma with trauma, let's turn the emotionally abused young man into a "heartless beast" until he learns to find it. I got nothing but issues, so I'm a bit dubious of how this teaches anyone to love let alone that they are worth loving. Then the curse is manipulating everyone involved so that it can be broken. I guess someone needs to nudge things along, but it just doesn't sit right to me that a curse hand holds those afflicted into their freedom?

Overall, The Beast's Heart is a lovely read that works for teens and up. Yes, I have my quibbles, but it is enjoyable and I would recommend to readers who love fairytale retellings.

Advance Reader Copy courtesy of Ace (Penguin RandomHouse) in exchange for an honest review; changes may exist between galley and the final edition.