[Book Review] Angel of the Overpass
Angel of the Overpass (The Ghost Roads #3) / Seanan McGuire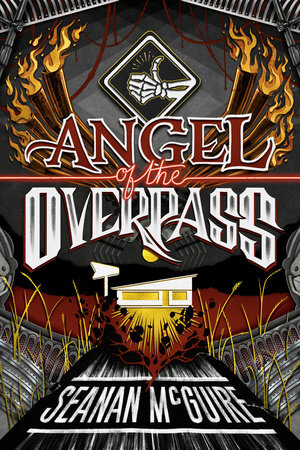 Previously Reviewed
Angel of the Overpass is a novel I didn't expect to come across. I thought Rose's background arc was wrapped up with The Girl in the Green Silk Gown. This story picks up after the events of That Ain't Witchcraft, with the Crossroads dead, realities readjusting, and Bobby Cross has lost his lifeline.
Just as the world setting of this story has changed, Rose is also inevitably changing.
Parts of this book felt like I had read it before, and others seemed completely new. It tackles the results of people making choices for themselves without considering others, and the unrealized choices that shape oneself.

Advance Reader Copy courtesy of DAW (Penguin RandomHouse) in exchange for an honest review; changes may exist between galley and the final edition.