[Book Review] Brief Cases
Brief Cases
(Dresden Files)
/ Jim Butcher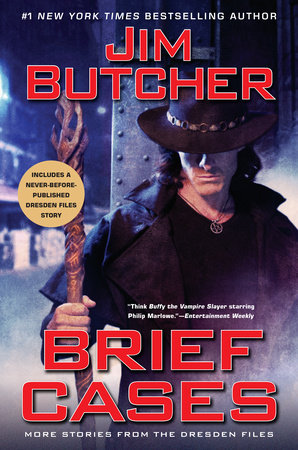 So. Imma make a recommendation here. Stop reading my review, and just go
pre-order the book
, or place a hold at your library.
Go on, I'm not going anywhere.
The Dresden Files
cast and setting has expanded a lot since the first few novels, and the first few collections of stories. In
Brief Cases
we get stories of Dresden's adventures and debacles, but there is also so much more, and the additional voices are fantastic.
Things kick off with a weird West story featuring
Luccio
and an introduction about how Butcher has an idea for a full series based on this short story. Let me just say I'm
so
ready for this.
The stories in this collection span the range from fun to touching to sad. We learn how Molly got in good with the Svartalves, the price she's paying as a Winter Queen. We get three stories about "Bigfoot," one about Butters as a Knight, and even get to hear both Maggie and Mouse.
Usually anthologies include a few stories I skip over. I enjoyed all of these.
Advance Reader Copy courtesy of Ace (Penguin RandomHouse) in exchange for an honest review; changes may exist between galley and the final edition.