[Book Review] Stars Uncharted (Series)
Stars Uncharted (Series)
Stars Uncharted / S.K. Dunstall
Stars Beyond / S. K. Dunstall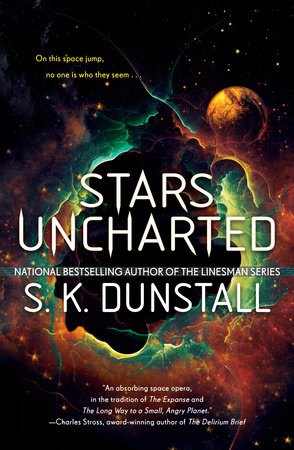 I first became aware of this series thanks to kudos from Charles Stross who provided a cover blurb. "An absorbing Space Opera in the tradition of
The Expanse
and
The Long Way to a Small, Angry Planet
."
S. K. Dunstall, two sisters writing under a single name, provide the reader with several engaging writing and and compelling hooks right off the start. The initial threads seem far flung, but they are skillfully braided together.
Space Opera can be many things, but one thing I need from it is an expansive story and adventure, and
Stars Uncharted
delivers. Some elements are recognizable genre standards, such as a notorious ship, a rag tag and fiercely loyal crew, characters with dangerous secrets, and plot that spans across the known (and unknown) universe of the setting. Others are fresh takes on science fiction elements, such as the nature and execution of genetic and body modding as part of the plot.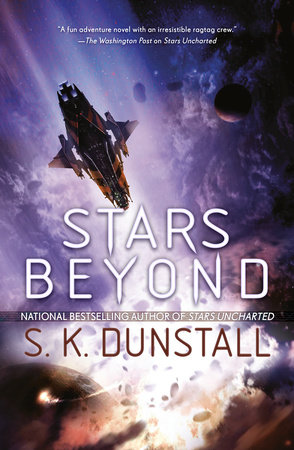 I absolutely loved the first book, and when I learned the second was coming out I was thrilled.
Stars Beyond
picks up on the immediate heels of
Stars Uncharted
, once again weaving in new elements seamlessly, giving the reader new elements to grab on to. The story arc feels complete after two books, so I will be surprised if this expands beyond a duology. Not that I wouldn't love reading more adventures of the
Another Road
and her crew, but it's not needed. I will definitely be checking out the author's
Linesman
series, and keeping my eye out for new works.
Advance Reader Copy courtesy of Ace in exchange for an honest review; changes may exist between galley and the final edition.