[Book Review] Rosemary and Rue
Rosemary and Rue (October Daye #1)
/ Seanan McGuire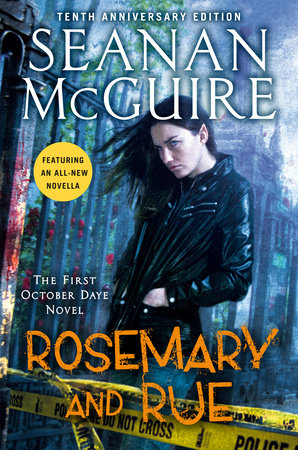 Previously reviewed:
Wow. 10th Anniversary edition. You've come a long way, Toby.

It's easy to forget that once Toby was not the first to run into danger, someone who was, to the best of her knowledge, so breakable and mortal. At one point, she found the threat and then called in others to deal with it.

This is Toby before she came into herself, recovering from her life being stolen from her and being dumped out of time and out of place. This is before she discovers the truth of her heritage or takes on a squire. This is before she builds her network of allies and friends that becomes her family.

Toby is very different than the woman we've come to know and love, but the seeds are all there.

In some series, going back to the beginning, to the author's first book, can be a jarring reminder of how much the author has grown in their storytelling along with their creation. McGuire has certainly refined and grown in her craft, but her starting point stands strong.

I've been raving over the last four books to come out, if you haven't started the series, now is a great time to pick up the first one and meet October Daye.

Advance Reader Copy courtesy of Daw (Penguin RandomHouse) in exchange for an honest review; changes may exist between galley and the final edition.