[Book Review] Wild Sign
Wild Sign (Alpha & Omega #6) / Patricia Briggs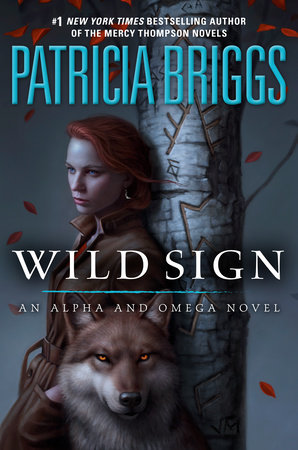 Previously Reviewed
This book caught me off guard. Not because the chronology fits it in between and around Mercy's stories, that's laid out cleanly. No, what caught me off guard is that I never expected the book that would actually unlock Leah to us. She's been a cypher throughout all of the books in the series, an antagonist at times, mated to Bran, the Marrok, but always somehow on the outside and at odds. That it would happen in the Alpha & Omega arc instead of Mercy potentially makes more sense, after all, there are more walls between Mercy and the mate of the man she thinks of as her father. Yet, I've always thought of Alpha & Omega as the series that was more Paranormal Romance next to the Urban Fantasy of Mercy Thompson.

Yet, here we are. I'm not going to undersell Paranormal Romance as a genre by saying this book is better because it's more substantial, more Urban Fantasy. Rather, this book continues a trend that shifts the series away from the seduction and romance to what Anna and Charles do with this shared strength between them. Anna is still haunted by her past, but she is also healing, so while her traumas are still present the story has room to handle different traumas, including one far far overdue.

Wild Sign is an excellent story, aware of the dark subjects that it touches on. I will preface this with a content warning for sexual assault, coercion, and mind-control, but reinforce that those are all acts of villainy. There is a lot of character growth here, and that growth is not reserved for our main characters. Definitely worth reading.

Advance Reader Copy courtesy of Ace (Penguin RandomHouse) in exchange for an honest review; changes may exist between galley and the final edition.